"Dnepropress Steel" Co.Ltd a promising young company, established on the basis of "Dnepropress" factory, which was founded in 1955 in the city of Dnepropetrovsk, Ukraine.
The plant's capabilities provide a full cycle of production – from ingot smelting to machining and assembly of large-sized units and machines.
The production facilities of the enterprise exceed 500ths m2, the occupied territory is 57 hectares.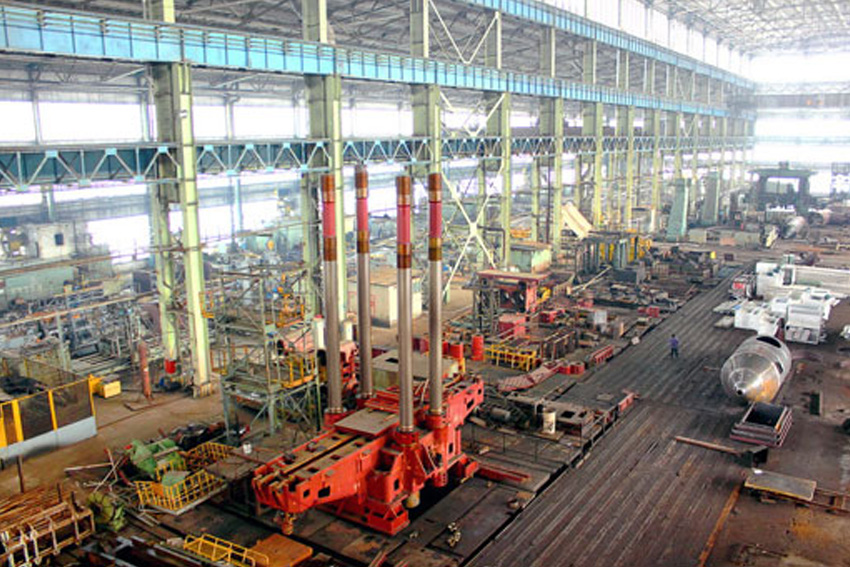 Since 2014 the Dnepropress Steel plant has undergone a large-scale reconstruction. The converter for gas-oxygen refining with a capacity of 15 tons was put into operation, heating and thermal furnaces were modernized, deep modernization and full automation of the press with a force of 1250 tons were carried out, equipment for machining finished products was installed. Technical re-equipping made possible to master the production of stainless, heat-resistant steels and alloys, and also to master the forging of titanium and its alloys.
The result of collaborative work with PJSC "Motor Sich", Gas Turbine Research & Production Complex     "Zorya-Mashproekt ", Ukrainian Research Institute "Ukrniispetsstal" was the appearance on the market of a new high-quality product for aircraft engineering, gas turbine engineering, shipbuilding.
Dnepropress Steel plant constantly carries scientifically-technical research, has technologies for production of high-quality constructional and stainless steels, as well as titanium alloys.